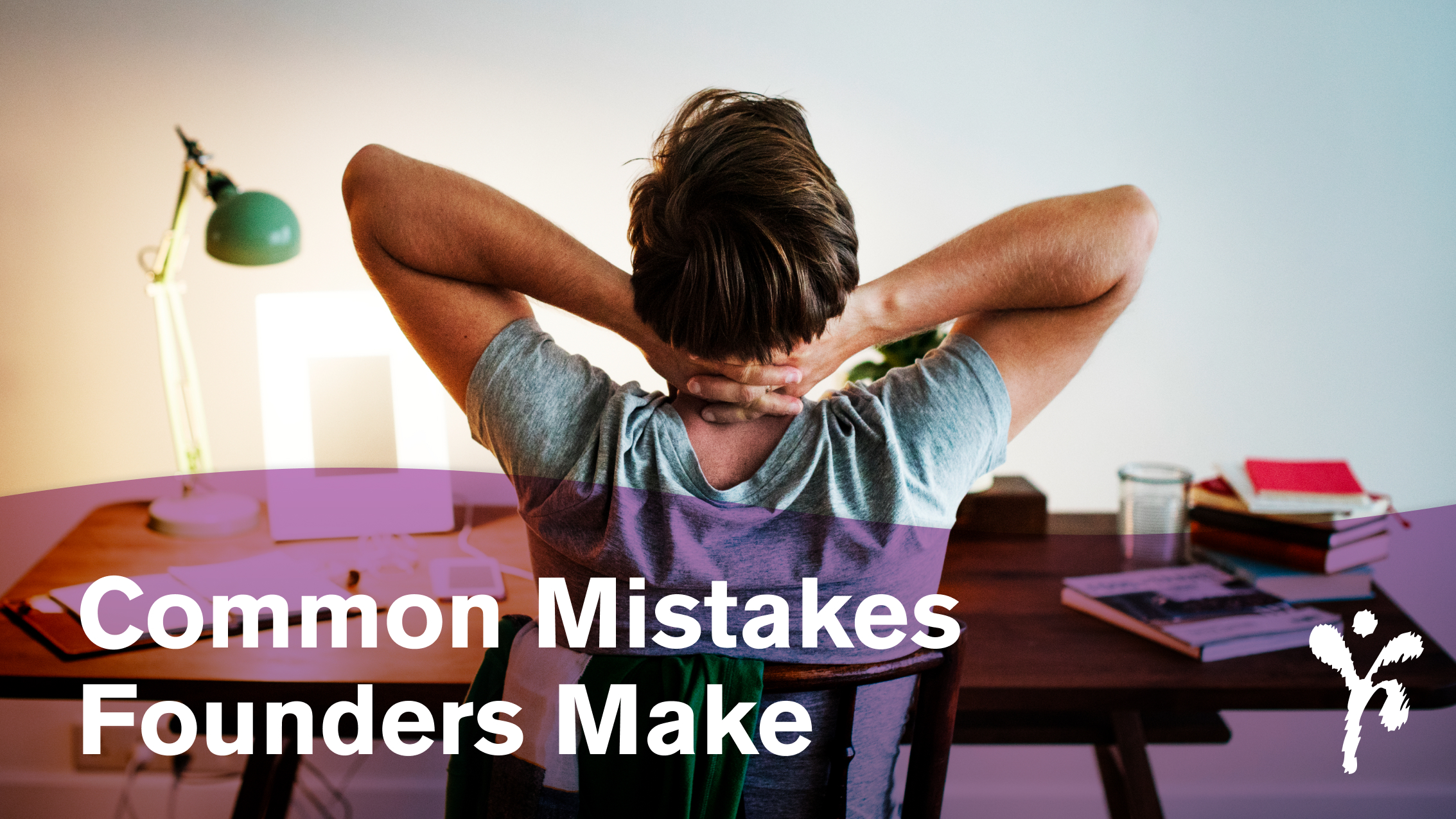 There are a few common mistakes we see founders make. Making mistakes is all part of the learning process and the path to success. You might make mistakes you are not even aware of until later on in your start-up when it is too late. There are a few things that we commonly see founders do that you must be aware of. To avoid falling into this trap that can lead to the early downfall of your start-up, check out these five common mistakes founders make.
Not taking any feedback
The number one mistake founders make is not talking to their consumers. The most important thing to do as a startup is to set up a fast feedback cycle and get on the path of constant improvement. Building a product is not enough, you need to a build a product people will want. Founders often fail to do this, they will make a product but do not do the research to see if people will actually buy it. Some founders also fail to take any advice. You need to be open to new solutions and any criticism in order for your startup to be successful. Do not expect the first thing you will build to be great, it does not work that way. Nothing is perfect on the first attempt. Expect to be constantly improving your product with the feedback of users.  As a rule, your only shot at building a successful startup is if you build something that people truly love and need.
TIP: Choose wisely the people you surround yourself with, but once you do, accept advice's.
Hiring too much, too little or not right
It is important to hire the right people to delegate the load but beware in hiring too many people. Sometimes founders will hire too many people thinking that it will solve their problems, in reality in ends up burning through money for nothing. You should only hire people who are insanely great. Otherwise, you will regret it with probability. Plan carefully who you need on your team and make sure you chose the right people who will be able to perform to your expectations and more. Don't hire people before you have a really clear idea of what you want them to do. Hiring the right staff in a start-up is crucial because any small mistakes can lead to negative consequences that your startup cannot afford to make.
Not being able to let go (Pivot)
It is a hard pill to swallow once you realize your big idea is not as great as you thought. Many founders have trouble letting go of their original idea even after all data suggests against it. You need to be able to make any changes need be if all data and research suggests that your product will fail.  However, just because your original idea was not a hit doesn't mean you have failed. You can easily make adjustments to improve or even pivot entirely. Many successful companies today started unsuccessful but they managed to pivot it into the next best thing. For example, take twitter, a company that started as a podcast streaming software called Odeo, pivoted into a social networking app. Once iTunes came out, the founders of Odeo soon realized they would be out of business and immediately made a change that resulted in one of the major social networking apps of our generation.
Bringing investors too early
It might seem like a good idea to take on an investor when they are throwing a bunch of cash your way since cash is king as they say in the start-up world. However, taking money from investors too early in your start-ups life is a mistake. It will add a layer of unwanted pressure and expectations you might not be able to provide so early on.  It is wiser to use your own money or ask family and friends, as it will give you your freedom. The last thing you need is to add unwanted stress to your already demanding schedule. By taking on investors also means giving up equity in your company. They can have a say on any decisions you might make. Not to mention, you will want to be careful about diluting your company too early on.
Passion
Some founders get into start-ups with the motivation of solely becoming rich. That is not all it takes, make sure you are passionate about your business. Its takes a lot of work and it is this passion that is going to motivate you into succeeding. A successful business comes from entrepreneurs who are driven and motivated. This motivation gets them through any obstacles that might be thrown their way. The only reason they are so driven is that they are passionate about what their trying to achieve. If you are in it for the wrong reasons then you will easily give up when things start to get hard and won't be able to overcome the challenges to succeed.
If you keep these five common mistakes  Founders Make in mind then you are already on the right path. It is okay to make mistakes, it is part of the process. In order to become successful a founder will need to fail at a certain point. However, you should "fail fast" as the saying goes. Once you are able to accept your failure you can move on from it, learn and improve. So do not be afraid of failure it is actually beneficial.

Email This Post