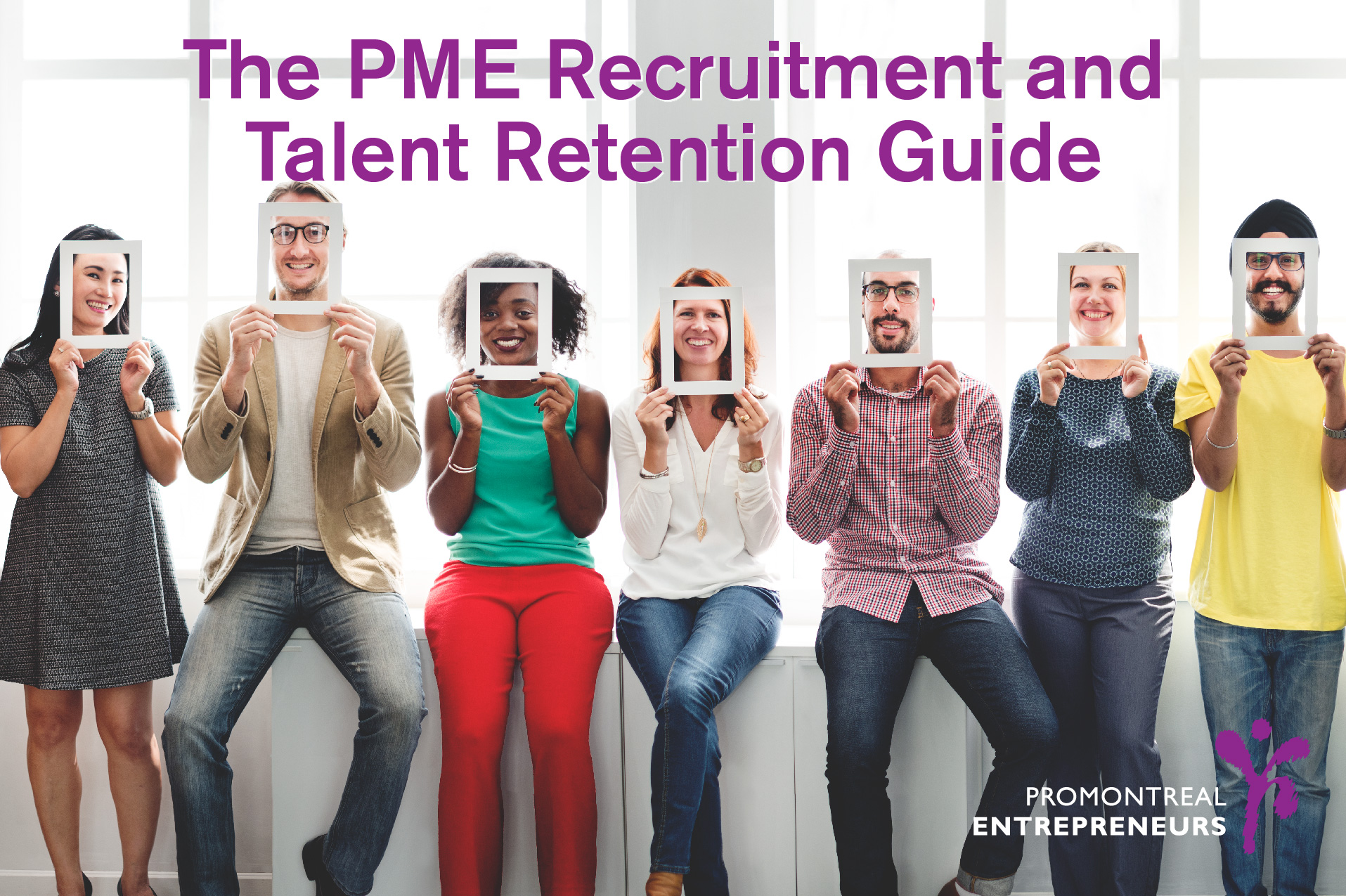 Whether your start-up started off as a solo project or with a co-founder, there will come a time where you will have to hire other employees to support your operations. ProMontreal Entrepreneurs` (PME) has created a Recruitment and Talent Retention Guide in order to help you with this difficult and important step in the life of your start-up. Here is just a snippet on the important matters the guide will address. If you would like to download a free copy of the full version of the guide click here.
Pay attention for cultural fit
Of course, having tangible skills and expertise is necessary. However, your potential employees must fit in with your work culture. Asking the right questions that will bring out your candidate's personality is key. Here are just a few behavioral and situational questions that are crucial to include in your hiring process:
Can you tell me about a past experience where you had to take charge?
Name a time you failed and how you handled it.
Have you ever dealt with a company policy you weren't in agreement with? How?
Test skill not credential-
Don't shy away from hiring new university graduates. Because they are just entering the workplace they are motivated, and more importantly, they are coachable. Coaching employees means investing in helping them work smarter instead of harder. You may be asking yourself "what if we train them and they leave?" This is a risky train of thought. What you should be asking yourself is "what if we don't and they stay?"
Look for passion-
Passionate employees will go through the hurdles with you. Working at a start-up can come with having to go through uncomfortable and unexpected changes. Therefore, it requires much teamwork. You want someone that will be as motivated as those they are working with, not someone that requires to be motivated by others.
Hire Slow and Fire Fast-
You will be more thankful in the long-run when you've hired the right people carefully, and let go of unnecessary baggage quickly. As stressful as times may seem, and as urgent as matters may be, remember that your resources are valuable, and so is your time.
This is just a glimpse of what you will learn from reading our Recruitment and Talent Retention Guide. Your employees are one of your biggest investments. They not only work in order to attain company objectives, they are a representation of your business. Having the right people by your side goes a long way.