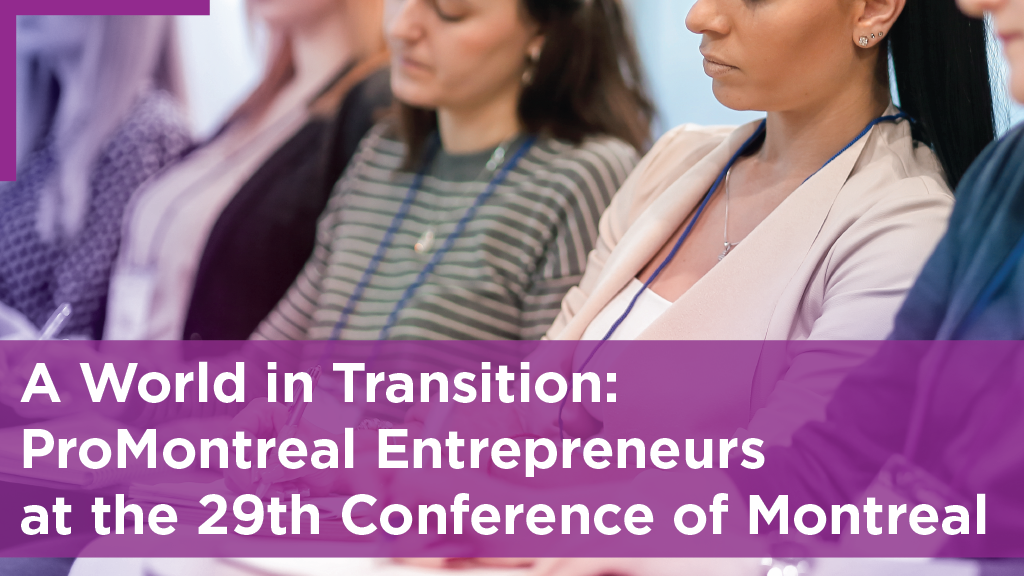 In June 2023, PME had the privilege of attending the renowned Conference de Montreal organized by IEFA. Discover how PME embraced the conference's central theme of "Thriving in a World in Transition" and engaged with global leaders, entrepreneurs, and diplomats to forge valuable connections and exchange insights.
The conference's opening day buzzed with intellectual energy as PME joined diverse attendees in the bustling main hall. The introductory session echoed the central theme, opening discussions on pressing issues like inflation, the COVID-19 aftermath, and carbon neutrality. The session's panel featured H.E. Sultan bin Saeed Al-Mansoori, the Emirati ambassador to Canada, and Mr. Boon Chye Loh, CEO of the Singaporean Stock Exchange (SGX). They shared their distinctive experiences of adversity management, providing PME with invaluable wisdom.
While comprehensive talks on climate change, IT, and cybersecurity took place, networking opportunities became the highlight for PME. Despite lacking VIP access, PME made significant connections with regular attendees like Gregory Dreaver from the Cree First Nation. PME's encounter with Dreaver offered valuable insight into his noble vision for Cree Nation's aerospace integration.
While the first day offered substantial networking opportunities, the ensuing two days were equally informative and enriching. Day two shed light on supply chain intricacies in food production and agriculture and highlighted Canadian Space Leadership. On Day three, PME engaged in discussions on Quebec's SMEs, disruptive innovations, and the threat of drug-resistant bacteria.
The diverse topics and enriching encounters at the Conference de Montreal provided PME a unique, enlightening experience. The broadened understanding of large-scale issues and the interconnectedness of various sectors left a lasting impression on PME. The organization is left contemplating if an initiative like the Eagle Flight Network could evolve into the next billion-dollar startup. Conference de Montreal remains a cherished memory as PME progresses in academic and professional success.