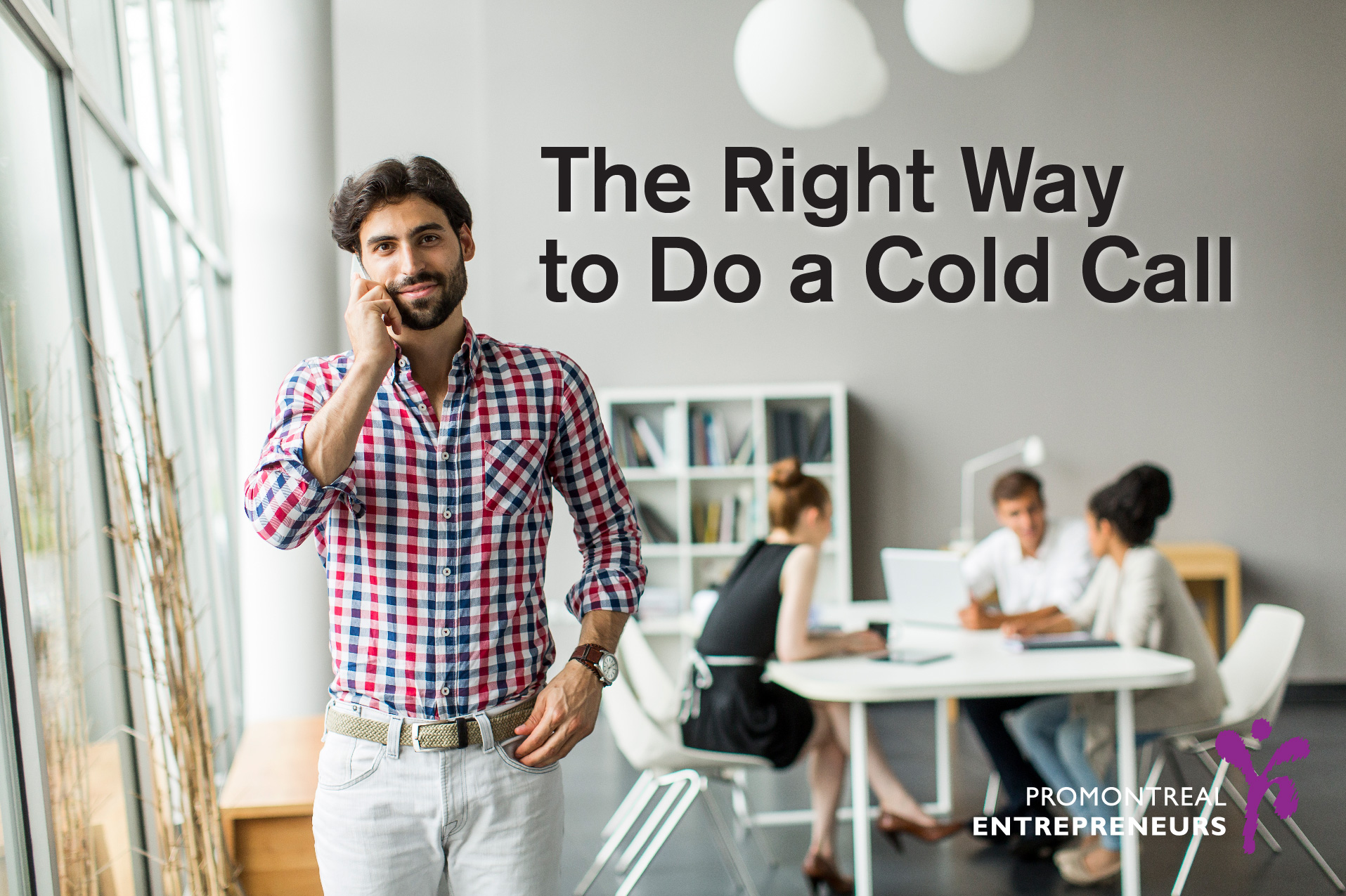 Cold calls often come with a negative connotation. However, when done correctly cold calls can successfully turn into lucrative business opportunities. As an entrepreneur you will have to make many cold calls, whether it be to a potential investor, supplier, distributor, etc. The goal of a cold call should not be to close a deal or get an investment. To the contrary, it should always be to open a line of communication with the other party. These 6 tips will teach you about the right way to do a cold call.
Do your research-
Before making the call make sure you know as much about your prospect as you possibly can. If you are looking for an investor check to see if they have invested in other start-ups in the past, their interests, the industry in which they work, etc. In order to appeal to your prospect, this will help you frame your approach for the best outcome. This includes answering questions such as, what is the goal of the call? What can you offer the person at the end of the line? Why should they care? And why is your solution worth their time?
 
Focus on starting a relationship-
Don't sell anything, other than yourself, on the first call. The first call should be about the early building blocks of a relationship. This means that you should not be trying to get an investment. Making a good impression will be worth it down the road, even if you do not get the investment or partnership you desire. On this first call you should be introducing yourself and your business. Briefly explain why your business is worth the attention of this party, and work towards booking an in-person meeting. Describe your talents, ask questions, and more importantly, carefully listen to what the person on the other line is saying. They may casually mention things about themselves that will allow you to build better rapport down the line.

Look for a second-degree connection-
Having a mutual acquaintance will help you with credibility. People are likely to take calls from others when they have been recommended by someone they trust. Prior to conducting a cold call, check your network to see if you know any of the same people. If you are on good terms with your mutual acquaintance, ask them to put in a good word for you. Also, ask people in your network if they know anyone offering what you are looking for. If you get to their voicemail make sure to mention referrals, as it is likely to lead to a call back for you.

Get to the point-
Time is money. People are busy and usually have their days planned out. An unexpected cold call may interfere with what they have scheduled. Make sure you are efficient and quick to get to the point. Prepare your talking points beforehand, and address only the matters that will spark enough attention for a second meeting.

Get to the second meeting-
Once you've shared enough information to pass the introductory stage, ask to book second meeting. If your prospect seems to have a busy schedule offer to email a slide-deck summarizing what you've just discussed until you are able to meet again.
 
Keep records-
Document those you've called, for what reason, when you called, and how many calls have resulted in scheduled appointments. Doing so will not only keep you organized, it will allow you to keep tabs on cold-calling techniques have worked and which have not. Furthermore, a "no" from a prospect, can simply mean a "no" for the time being. This will let you know which prospects you can follow up with in the future.
Cold-calling can seem intimidating. But, if done right, it could lead to a promising partnership. Do not be discouraged with rejection either. Many opportunities can arise in the future with these same prospects, and you've also garnered many tools and lessons along the way. Just remember to be informed, quick, and efficient.

Email This Post