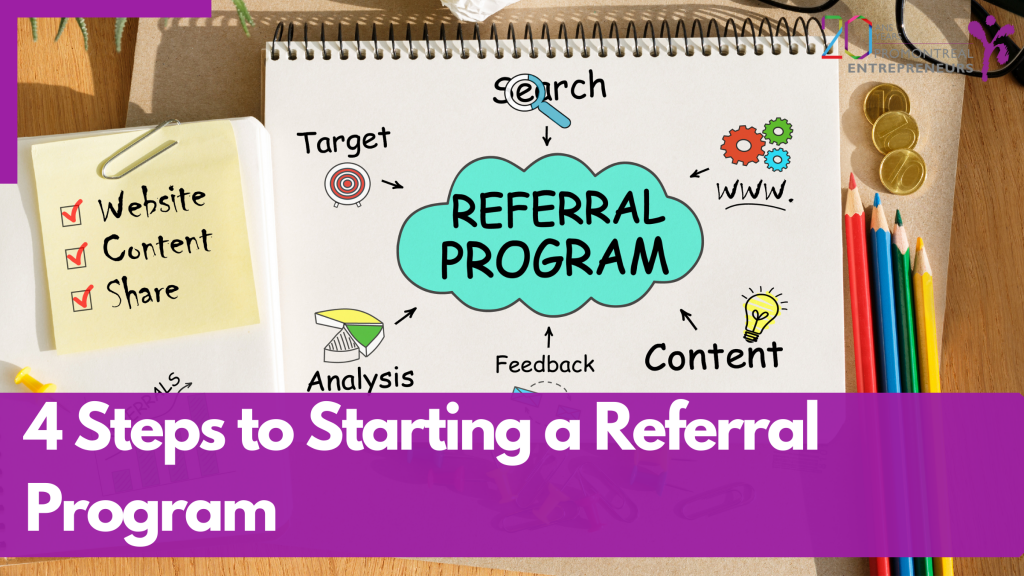 Whenever we need a product or service, we'll turn to our family or friends for recommendations. For instance, studies shows that a buyer is 50 times more likely to purchase a product that is recommended by family or friends. Referral programs take advantage of this word of mouth marketing by using your already loyal customers to act as brand advocates. This is done by providing a referral code to your customers to share with their networks. When a friend uses the code to make their first purchase the referrer is compensated. This may be in the form of a discount, a freebie, or a monetary reward.
Referrals are a good way to get new clients because people are more likely to trust their friends and family. This is why one of the most effective communication strategies for organically scaling a company is word of mouth. Via in-person encounters or online social networking messages, we exchange positive user interactions. In a nutshell, referrals are more important and reliable than paid advertisements and other media platforms. Look no further ,this guide will teach you the fundamentals of referral marketing as well as how to run your own referral program.
Why Start a Referral Program?
If done properly, this marketing strategy can acquire a lot of new customers for your business at very low costs. By taking advantage of your current customers to spread the word, customer acquisition cost (CAC) is very low. The customers that you gain will also become of high value and are more likely to refer more people.
Referral programs have been proven to help business generate higher revenue. For example, Paypal is famous for using a referral program and helped the company achieve 7-10% daily growth and a user base of over 100 million people.
With the right software, referral programs are easy to track in sales and provide a business analytical tool to use.
How to Build a Referral Program?
1. Have Amazing Products
Before even considering starting a referral program, make sure you have exceptional products and services ready. If you don't have any great products, nobody will want to refer your business to their network.
2. Designing your Perfect referral Program
Key things to remember when designing your referral program:
Choose the right software
Catchy headline
Referral messaging
Easy to refer
Many different software's already exists that help you to create your referral program very easily, choose the right one for you and your business goals.
Next, you need to craft the program to get your customers attention if you want to get them to refer your business. Use catchy headliners that describe what the program is and what are the benefits in one sentence. For example, a good headliner would be "Refer a friend for 15$" or "Give 30$ get 30$".
On top of sharing referral codes, you should consider crafting automated messages to make it easier for your customers to share with friends. The message should be kept straight and to the point but in a friendly manner. Make sure that sharing the referral code is as easy as a click of a share button either to social medias or emails. If your customer has to take extra steps, chances are they won't refer. Most referral program software's already give this option to link to social medias and other platforms.
3. Choose an Incentive
Two sided incentive
Type of reward
Based on your marketing goals, choose an incentive that will respond well with your customers. First, figure out who will benefit from the reward, either your customer, the referred or both parties. Rewarding both parties is the most effective method, customers will be more likely to refer people from their network.
Next, determine what kind of reward you want to give. Since every business is different, every reward will be different. Its important to know your customers and offer rewards that align with your brand. Don't offer incentives that wont interest your customers. It can be in form of discounts, cash, coupons, points, company merchandise etc. Also choose something that wont cost you your profits.
4. Promote the Program
Promote the program through your website, social media & emails. Let your customers know! For instance, you can implement automated messages to appear as soon as customers enter your website to get their attention!
5. Track your Progress
It's critical to set up an analytics and analysis framework for your referral service if you want to see results. Choose a referral program software that has built-in analytics like referral relation delivery, A/B checking, and referral monitoring. Use these analytics to help you determine what content is more efficient.

Email This Post