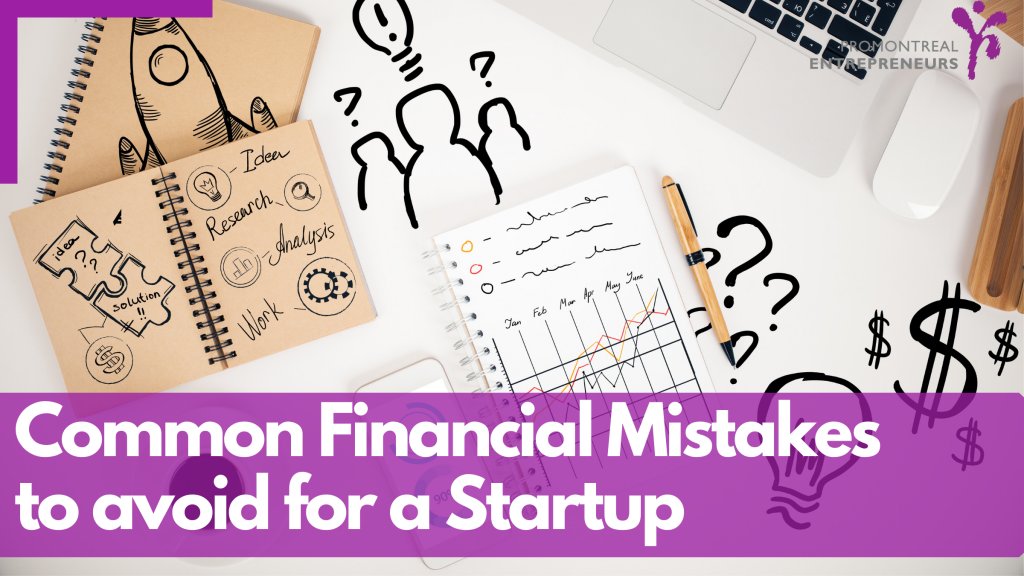 Financial management is a challenge for many small business owners. As a business founder, it is your duty to ensure that your company grows and thrives in the most efficient manner possible. However, if you're not cautious, you may wind up making expensive errors. A recent study shows that in the first year 4% of Canadian businesses fail and that percentage rises to 30% in the fifth year. In Canada, 7000 businesses go bankrupt every year. A lot of different factors lead to this failure but poor financial planning is one of the main causes.
A lot may go wrong, from capitalization problems to budgeting to incorrect accounting procedures. Whether the company is just getting started or has already made it through the first few years, sound financial management is essential.
To avoid financial catastrophe, stay away from the following frequent blunders:
1. Separating personal and business accounts
Many entrepreneurs will fail to open separate business accounts and use their personal accounts. When first starting it out, it may seem easier to just work from your personal accounts, however this will become difficult to maintain your business budget and expenses. It's important to create separate accounts so you can effectively monitor your businesses finances.
2. Poor tracking expenses
At the early stages of a startup, there may not be that much capital to invest for growth, however it's important to keep track of every expense. You need to have a control of debt to avoid digging yourself into a debt hole that'll sink your business.
3. Sticking to a Budget
This is the most crucial part of financial management. It will allow you to not spend more than what's coming in. Sticking to a budget will protect your businesses sustainability and it's a good way at addressing resources.
4. Business Credit
In todays world, credit score means everything. Having a bad credit score will impact your financial management tremendously. For a business, a bad credit score will cause a lot of difficulties to obtain loans which is imperative for a business growth. Not only is maintaining a good business credit important, but personal credit will also still have an impact on your business. For startups, since the business is still small creditors will look at personal credit scores of the shareholders and determine if they will grant the credit. A bad credit score ruins your credibility in terms of your financial management which is not a good look for a startups founder.
Different types of business credit:
Business credit card
Seasonal commercial loans
Term loans
Installment Loans
Business Line of Credit
Business Taxes
A lot of founders tend to be confused about business taxes. When first starting out, you should seek professional help in order to avoid any mistakes. A small mistake can end up becoming costly to your company and you don't want that at the early stages of your business. Make sure to file your taxes on time, monitor due dates and regulations.
These small mistakes can easily slip under the radar but will end up costing you big time. So be sure to stay away from these common mistakes to keep your small business a float for a long time!

Email This Post