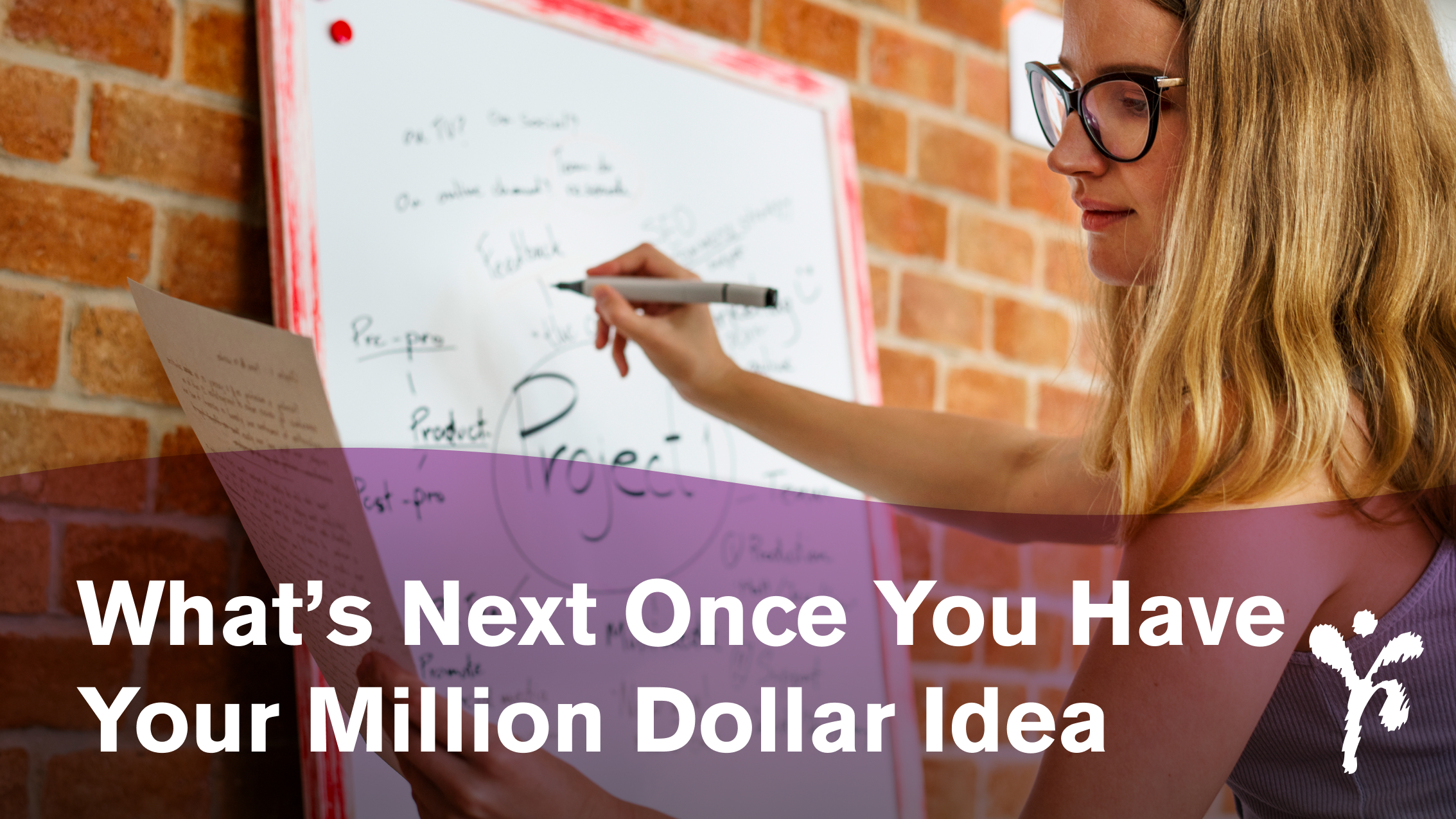 Either you have been racking your brain for weeks trying to come up with a business idea or a struck of genius just came to you. Regardless of how it came to you, you believe that this is the business idea that is going to make you an entrepreneur! Great, now what?  You are probably very excited to get the ball rolling and you have so many different thoughts going through your mind. It becomes little overwhelming as you don't know where to start or how to start. How do you start taking action in order to create your dream into a reality? Here's how! Read carefully as we will give you some guidelines that will help push you in the right direction.
Tell people about it
There is a common myth that you should not tell your business idea to anyone. This is false. The first thing you need to do is reach out to your network and share this business idea with as many people as possible. Now, we didn't say give away your IP or secret sauce, we said talk about it with people who you think would have the same type of problem like you. Getting insight on your business idea from a different perspective will be very informative. By sharing your idea and getting the opinion of other people you will be able to see if what you're doing has any depth and does it even make sense. Ideally, it would be great to find a mentor or someone with relevant experience but you can also share your business idea with just about anyone. You can share it with perspective customers and see if they would be interested in using your product/ service. Any form of constructive information helps. Talking about your business idea will be extremely beneficial and can easily be done to take you one step closer.
Research
Do your market research. What need does your product or service meet? How is that need currently being serviced? Who are your competitors? Find out what competitors exists and who they are. Research each one of them and find out how your business idea differentiates from theirs. Why would your product or service be superior form everyone else on the market? You need to be better than the rest in order to make it. If your business idea is something that is not even on the market yet, you should research why. Figure out if other people have attempted this or why nobody else is doing this. Is there is a reason for this? It's also important to research if this something people will buy or need? There is no point in creating something that people will not use.  Who is your customer? What are the demographics of your customer?  Why would they buy from you? Do you have any evidence that they will purchase your product/service? What differentiates your product/service from the competition? What are the strengths or weaknesses of your product/service?
Draft a business plan
Once your market research is complete and you have validated the need, it's time to write your business plan. A business plan is a written description of your business's future. In essence, it is a document describes what you plan to do and how you plan to do it. This might seem like a long boring task to do however, it will prove to be very beneficial. At the beginning, it does not need to be elaborate it's just a good idea to write everything down to organize your thought process. Writing everything down will allow you to see the big picture and put things into perspective. This will enable you to ask yourself the important questions. It is also good to have when you need to refer back to it. It's hard to keep track of everything when you don't write it down. Creating a business plan will also help you when you decide to start pitching later on to investors or even just too potential business associates to gain their help in your project.
Prototype
Start building/ designing as soon as possible! Start making sketches, templates, designs. The quicker you start putting something together, the faster you can start getting feedback to improve your original design. Your original idea is never going to be perfect, there will always need to be improvements made and this can only be done once you start actually putting it together. Building a prototype will put your idea to the test. The faster you can get it out, the faster you can bring this idea to market. Today's world moves quickly, so you want to be able to be the first to do it before any one has a chance. The more feedback and criticism you get, more improvements can be made to obtain a better product outcome.
5. Funds
Start saving your money! In the beginning, it's best to invest your own money into your project or use money from friends and family. When you are just at the idea/prototyping stage you still have a lot to do and adding in investors will only cause you more stress and pressure. You might underestimate how much money you will need to pour into this project so save and spend wisely.
I hope that this guide has given you some structure on where and how to start once you have your million dollar idea. Taking action on an idea is the most challenging and intimidating part. However, if you really believe in the business idea and your capabilities then the possibilities are endless. Start by taking small steps in the right direction and slowly things will come together. If you have the passion and drive to keep you going then nothing else will stop you in creating your dream into a reality!

Email This Post