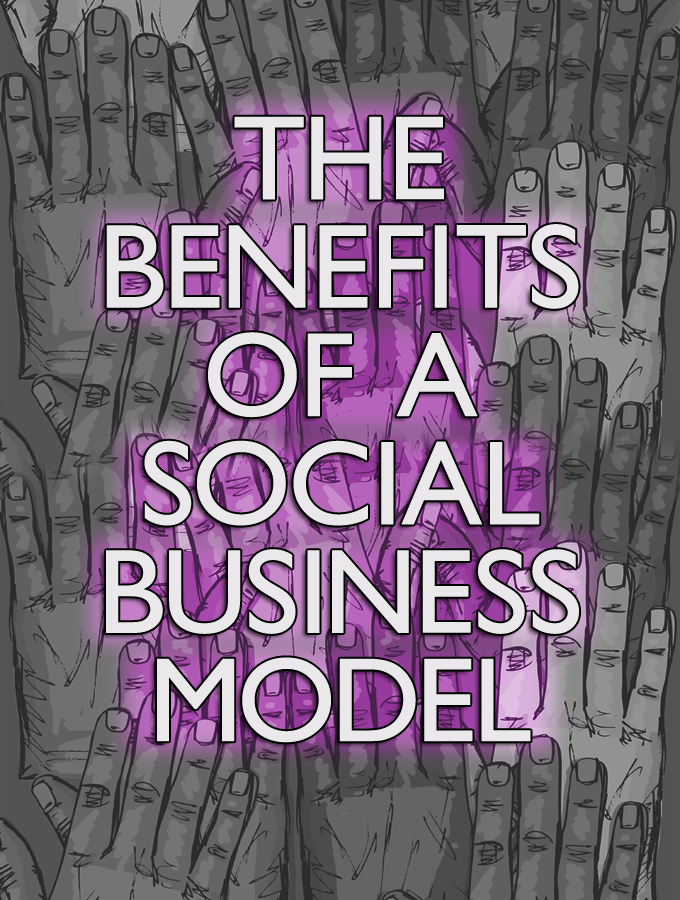 At ProMontreal Entrepreneurs, our incentive is to help our community. Our primary concern is to give young entrepreneurs the resources they need to launch their businesses by providing tactical help, funding, or in some cases, both. In other words, we are not in it for the money but for the socio-economic impact inherent in such an initiative. The model ProMontreal Entrepreneurs uses is called a social business model.
This model is based on the innovative ideas of Muhammad Yunus, founder of Grameen Bank. Grameen Bank provides micro loans to individuals in poverty-stricken areas (it began in Bangladesh), in order to alleviate them from poverty. What makes Grameen Bank different from charitable organizations is that it does not simply offer a one-time solution to poverty; the goal is to cultivate and maintain financial and economic stability. It promotes the ethos of the quote "Give a man a fish, and you feed him for a day; show him how to catch fish, and you feed him for a lifetime". The impetus is to try and solve poverty instead of simply managing it.
I believe that there's a place for Muhammad Yunus' model in industrial nations, and it starts with PME. As a community, we decided to put our efforts together to enable our youth—to inspire them to stay in Montreal, and in some cases, to free them from the cycle of poverty. We're different from other programs because we have extremely low interest rates, we require a personal guarantee in the form of a promissory note, and we give our founders moratorium on payments and interest for one year. This is drastically different from getting a loan from a bank, for example. The bank's interest rate may be low (6%) however they do not take risks; they need their money back guaranteed. In other cases, the way interest in calculated is based on risk. The riskier the business, the higher the interest rate.
An initiative that focuses solely on the socio-economic impacts and benefits of entrepreneurship is unprecedented in the Montreal area. We believe there is immense power and potential in knowing that what we offer will have a direct impact in someone's life. In our fifteen years, we have witnessed firsthand just what this impact means for our cohort members. Once we have helped them and their business is thriving, the impact can be felt by all—whether it is by the jobs they create, the innovations they bring, or the taxes they pay. PME helps build a strong economic landscape for all Montrealers and Quebecers. Many times, an individual with a budding business idea is looking for someone who will take a chance on them and believe in them. That's what PME is here for, and that's the main goal in adopting a social business model.

Email This Post