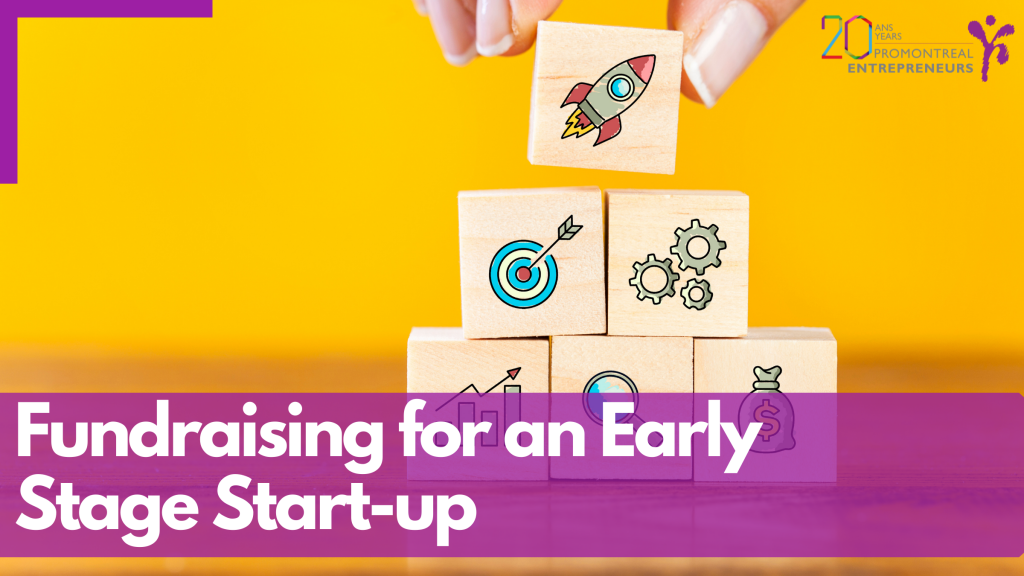 The ability to fundraise is a highly critical skill that every founder needs. Knowing how to raise the proper financing at the right moment makes it easier to carry out the founders' vision and allows them to concentrate on product and business objectives. Fundraising looks and works differently at different stages of a start-ups life. Raising your first check is frequently the most challenging and daunting. We identify crucial aspects in this post that may assist founders in securing their first investment, as well as resources that connect them to angel investors in that are relevant to their current stage and industry.
Credibility: At the early stages investors are investing in your team rather than the product. Its important to have the right team in place and expertise.
Angel Investors or accelerators at the early stages: Approaching a VC at the beginning is tempting but angel investors and accelerators will be much more beneficial.
Approach: It might seem quicker to use a template and send a mass email but you'll have a higher conversion rate reaching out to them individually.
Network: The most successful tool for your business will be to grow your network. You can do this through pitch competitions, demo days or check out Montreal's very own Startup fest or C2 MTL. 
Credibility
In the early stages, its important to build your credibility in order to sell your vision. Investors prefer to focus on investing in people and their vision rather than things. The most successful founders have already existing skill sets, relevant experiences and backgrounds, and existing ties. Investors want proof that the early management teams have worked together before, have had success and be able to execute said vision. Being able to onboard the right people will be an extremely valuable asset to your start-up.
This is especially crucial during the product development stage because businesses do not have the luxury of giving validation through traction, growth, or financial KPIs at this stage. It's also more difficult to determine and demonstrate product market fit. Simultaneously, some solid techniques for demonstrating product-market fit include signing first clients (even if at a loss) and creating a large pipeline of potential clients ready to acquire the product when it's ready.
Angel Investors or accelerators at the early stages
There are many different types of investors in today's Startup environment, each with their own set of criteria and objectives. While venture capital is an attractive and crucial part of the system, it may not be the most appropriate source of funding for the idea stage. Many founders are also enticed to apply to VCs because it is extremely simple to do so. VCs frequently have application portals and intuitive channels on their websites. However, this is a waste of time and resources. Often times they are uninterested in the idea stage and product development. Not to mention, if you don't get the funding, that can hurt your company from going back for financing in the future.
As a result, early-stage enterprises should contact angel investors or accelerators rather than venture capitalists. These investors are looking for companies in the early stages of development, so they align themselves with start-ups at your stage. Applying to high-quality accelerators early on can have a tremendous payoff for a start-up. They provide access to top advisers, mentors, network growth and advice which results in increased credibility in the founder's concept.
Approach
When engaging potential investors, there are a few things to keep in mind. It's crucial to be aware of and respectful of other people's time and effort. Reaching out with a templated email is good, but reach out to each person individually and, ideally, customise each note. Verify emails or your emails will be sent to spam by default if there are too many rebounds.
At this point, your pitch deck is especially important. A clear and concise value proposition, identified problem, suggested solution, team, advisor description, competitors, market sizing, and early traction information are the most critical parts. Make your presentation flow like a story by fitting it into a narrative.
Network
Growing your network is an easy and effective tool that can easily create long term opportunities for your business. Attend events and competitions to promote your business and make it stand out even more. These provide short- and long-term funding opportunities, as well as increasing your competitive edge by giving it legitimacy.
At the early stages, your start-ups best chance at fundraising is applying to an accelerator. The chances of receiving funds are much higher than from an angel investor or a VC. Not to mention, it will be much more beneficial for your start-ups growth as it can provide your start-up with all the tips mentioned here. It will give your start-up credibility, provide you resources, mentor you and give you access to a large network. If your start-up is looking for an accelerator you can visit our accelerator program and mentorship program!