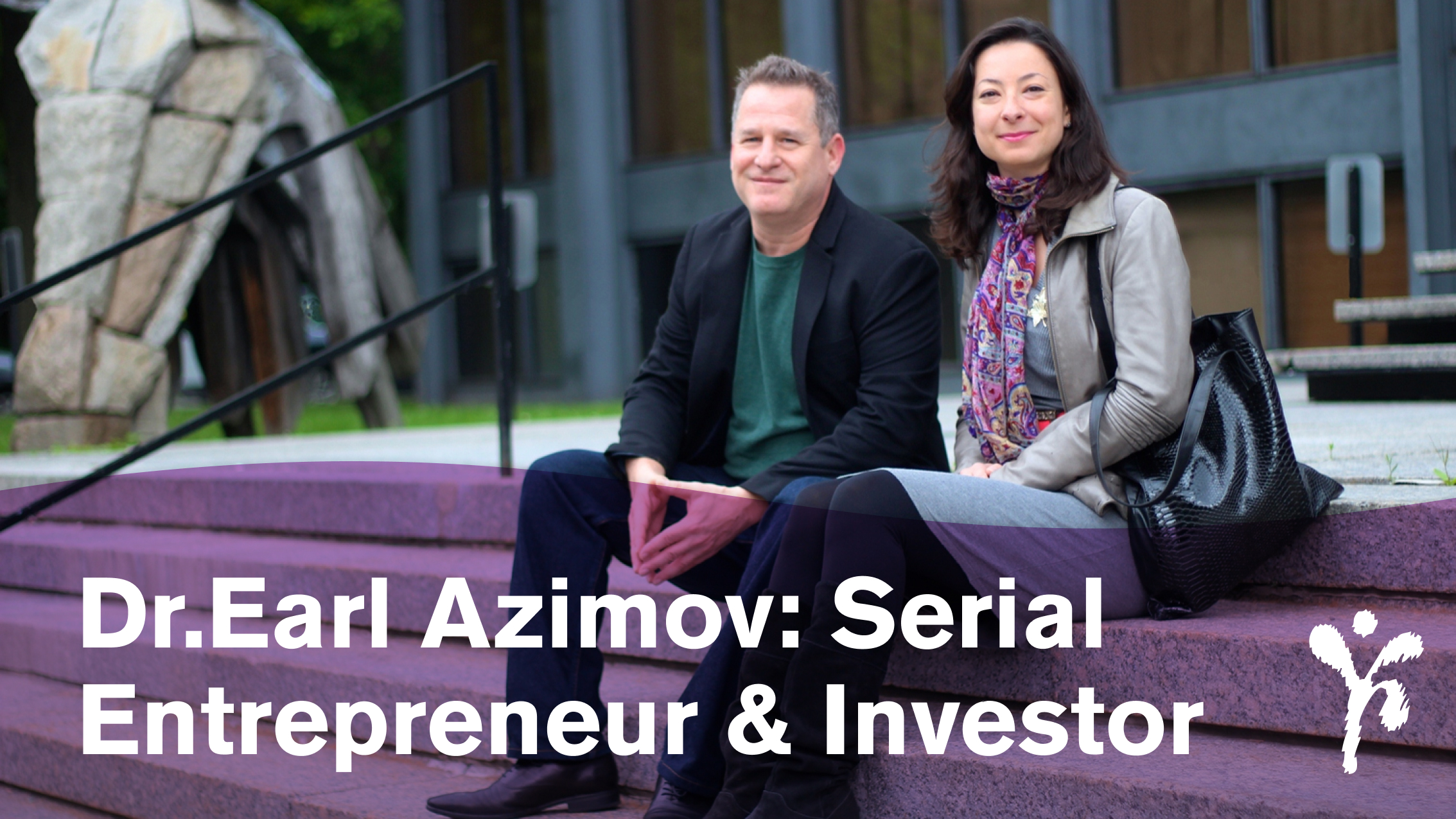 Dr. Earl Azimov, a man with many talents: ranking tennis player, optometrist, serial entrepreneur, investor and the list goes on. Since 2003, we are lucky to have him as an advisor and board member on the PME committee. He has successfully started multiple companies one of them being Mamma.com. One of the very first search engines made available even before Google. Currently he is the co-founder of Global Clean Energy, where they transform waste into energy with hopes of obtaining a sustainable future. Earl has 20 years of experience in private equity, focusing on seed spatial investments in early stage companies. We had the opportunity to have a chat with Earl where he gave us some insight on what he's learned over the years as a successful entrepreneur but also what he's noticed about the Montreal entrepreneurial eco-system.
Q: You've had a very long relationship with PME. What are some of the changes you've noticed in the program then and now?
My answer to that is that the criteria for the access of capital from the PME fund has evolved over the years. As the fund matured and new fund managers were selected, the quality of the start-up companies have improved as a result of the deep vetting from the fund managers. The understanding of what areas are best suited for PME have better developed. This has allowed for overall better structure and has boosted the quality of the services we provide to start-ups.
Q: How has PME contributed to the Montreal start-up eco-system then and now?
PME has been able to give young entrepreneurs access to capital that they would not so easily be able to get elsewhere. Not only do we give start-ups the early financing, we offer mentoring throughout their entire process. In today's entrepreneurial eco-system, it's hard to find a place where they will give you this kind of financing and advice all at once. We really invest in the people that come because we really want to see them succeed. We give them the early seed capital they need and it's not based on how much revenue they have. PME is the difference between success and failure. In addition, I myself am a mentor at PME and sometimes I'm given a business model where I help them pivot it entirely. I really like to invest in the person rather than the business. It allows me to see their skills and try to work with their model. However, if they don't fit I help them pivot it and I've been successful in doing that almost every time.
Q: you are an accomplished serial entrepreneur. What surprised you most about Quebec's entrepreneurial environment?
As an entrepreneur starting out in Quebec, I found it very difficult. Many people will disagree but this is based off my own personal experience in trying to gain capital when starting my businesses. I've started many businesses here, and each time I've had to raise capital elsewhere in the world. This is most likely due to the lack of capital resources that Quebec has but also they are very shy in taking risks. I own one of the biggest search engines in the world and I could not even get a cent out of Quebec's capital. I eventually looked elsewhere and was able raise about $25 Million out of Monaco.
Q: As a board member and investor, you have seen many entrepreneurs pitch their ideas. What are some of the biggest mistakes people make when pitching?
Over the years, the biggest thing I've noticed is that entrepreneurs tend to exaggerate their financials projections and tend to under deliver. I understand that financial projections are just an assumption however, they need to be somewhat realistic and you need to be able to deliver. The dream is sometimes bigger than the reality. Business plans that are not realistic do not go well with the board. I understand you need to pitch the dream but we like to hear what the earliest revenue is and they need to be realistic.
Q: How do you recommend people prepare for a pitch? Any advice?
My advice is, the best way to prepare is to research who your competition is and what differentiates your company from theirs. Show the investors why your company is better than the rest and show them why. Also demonstrate strategic execution of how you're going to accomplish this through your business plan. Having a good, thought out business plan is key in demonstrating how serious your business is.
Q: Looking back, you've seen many entrepreneurs succeed and others not so well. If you can give one piece of advice or a golden rule for an entrepreneur starting out what would it be?
If there is one thing I've realized over the years, the difference between success and failure of an entrepreneur is the passion they have. You need to have real passion for the business as this will keep you fighting through any obstacles that you will encounter. You need to believe in the business, yourself and believe that you will succeed. Having this faith in yourself is crucial at times when people might put you down and turn your ideas away. As long as you believe in yourself then you will be able to make it through anything. I've seen this a lot when people try to pivot their business. They don't really believe they can do it or believe in what they're doing which causes them to fail. What keeps you in the game is the pure passion. Passion and skill are the two key variables for success and the rest will follow.
I do not come from a wealthy family, I worked hard for everything that I have. Believe me when I say, I have had a lot of failures but I never gave up and that's key as an entrepreneur. No matter what has thrown your way, you keep pushing through until you make it and you will eventually. I'm used to fighting and I like to win, and that's what it's all about.

Email This Post