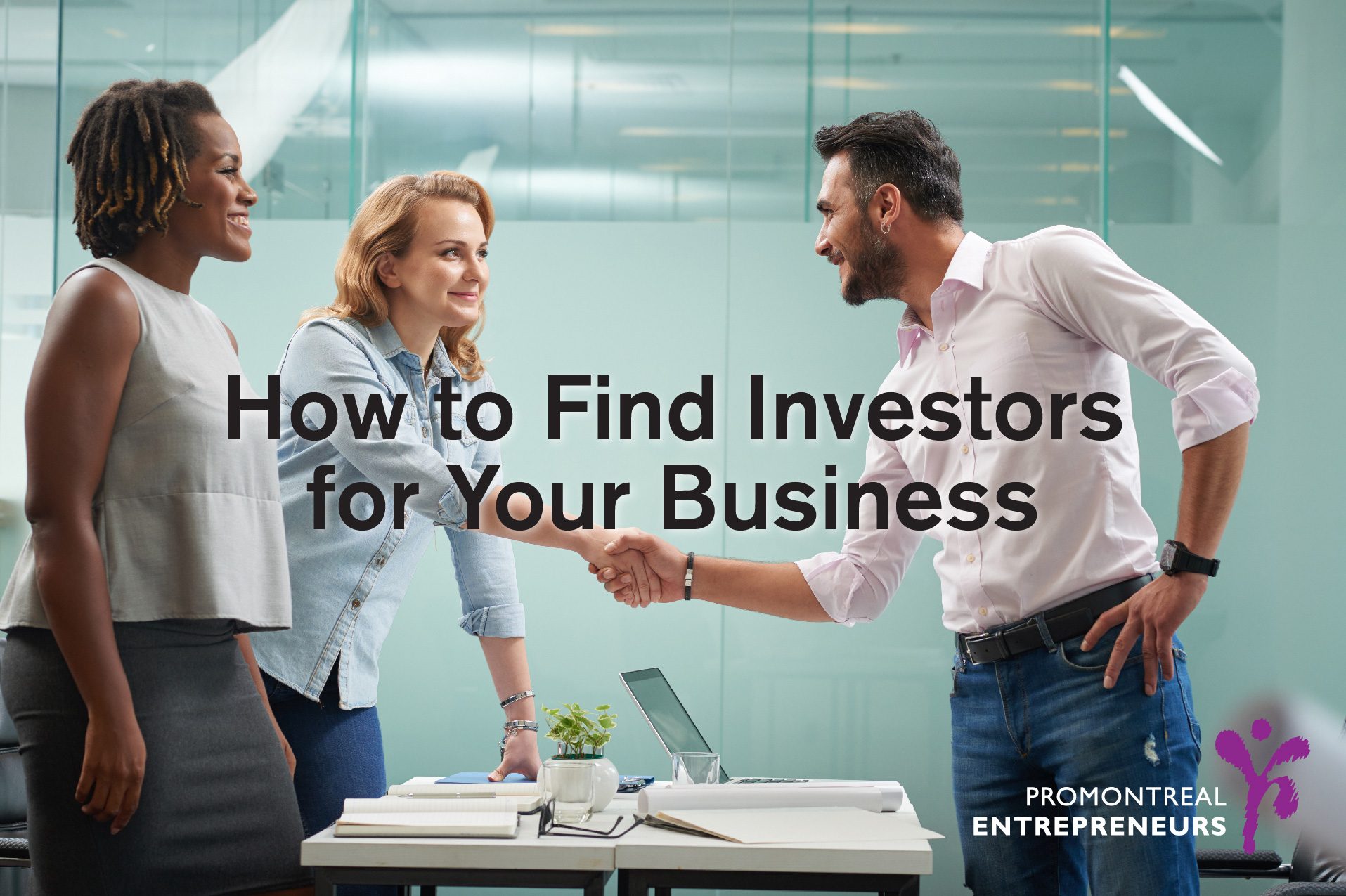 Finding the right investor for your business, let alone any investor, is a difficult task. You have to know where to look, who to network with, and the kind of resources your business needs. The last thing you want is an investor who can only provide financial support. You will likely speak to over a dozen of investors before finding the right one for you. It will be a tiring process, but meticulousness is necessary if compatibility is what you're looking for. Here are 4 tips on how to find investors for your business when the time is right.
Get an introduction from a mutual acquaintance
Asking members of your professional and social networks if they know any investors should be your first step. Entrepreneurs will have an easier time to get a meeting with an investor when introduced by a mutual acquaintance that the investor trusts. It is important you network constantly and consistently. Networking, whether in a social or professional setting brings about many advantages. The more good relationships you build, the better your chances of being introduced to an investor that is willing to give you his time. Remember that when networking you are not just gaining exposure, you are building connections with the networks of others as well. If someone they know has a need that matches your business, or vice versa, and you've made a good impression, chances are you will get a referral.
Research where they're going to be
If you have particular investors in mind, research where they are going to be. Many investors spend time at speaker series and conferences open to the public. In order to get the attention of your prospects make sure to attend these events, and have your elevator pitch ready. You might just have a small window of opportunity to speak to them, so make sure you provide them with just enough information to spark their interest, and provide them with your business card. Make sure to get permission to contact your prospect in order to continue the discussion further.
Understand your KPIs and market
Your KPIs and market will help you determine exactly what kind of investment your business needs. This is what will lead you to the finding the right investor for your business. Understanding your KPIs will showcase precisely where your business is lagging and where it is prospering. You will therefore be able to identify your selling points to your investor. Additionally, understanding your market will indicate the kind of experience you need your investor to have. Which companies have they invested in? What industries are they most interested in? how does their investment track record look? What do they provide the companies they invest in?
Research credible online communities
LinkedIn is a great online platform to find investors. It is, however, not the only one. There are many social networks that connect you directly with investors from other countries. These investors are usually interested in contributing to the global business environment. Such platforms include Crunchbase, AngelList,  Xing, Plaxo, Startup Nation, and Meetup. While it will take much more work and precautions to assess compatibility with an investor you met this way, it should not prevent you from expanding your search to online resources.
Finding investors for your business will be a difficult task. Especially at the beginning stages of business development when your business hasn't gained much traction yet. Just keep in mind that your relationship with your investor is worth more than a business transaction. Therefore, make sure you know exactly where you are looking and what you are looking for.

Email This Post