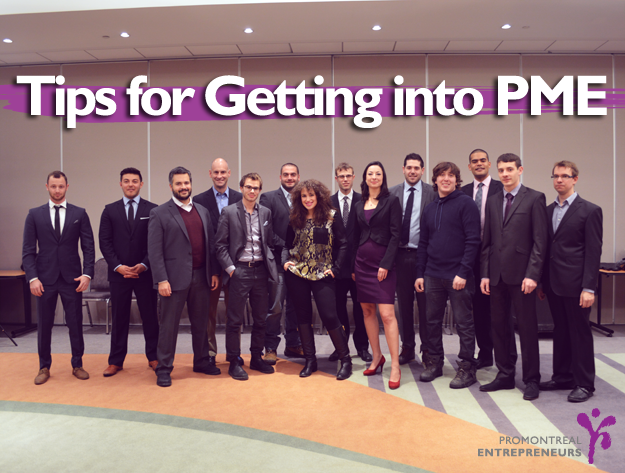 Tip 1: Apply early
We start reviewing applications on a rolling basis as soon as the application window opens. More than half of the applications come in on the last day. If you want us to spend more time on your application, get it in early. We get a lot of funding applications, so this is your chance to stand out. If you wait until the last minute, our review of your file will also be last-minute, and there will be no edits.
Tip 2: Put effort into your application and give as much detail as possible
The fact that we are a social business does not mean that we are not a serious program. Review your application before submitting it, and make sure it is complete. Don't assume that you can submit a poor application with missing documents and then send us the rest in a few weeks.
Tip 3: Come prepared
You need to convey who you are, why your business is interesting, and be prepared for us to dig into everything from your unit economics and customer acquisition strategies to long-term plans and where you met your co-founders. Make sure you prepare your file and have all of the required documents when you come to your meeting. Arrive on time to your meeting with all the required documents, and be professional.
Tip 4: Research the program
Make sure that PME is right for you, and that you are right for PME. Know what our terms are, know how we work, and come prepared to tell us what you want from PME. Read about our selection criteria and about the requirements you need in order to be eligible. Do not apply if you did not read the criteria, or if you do not meet some of them: we will not make exceptions. Make contact with our funded entrepreneurs to find out how PME has worked for them, and see if you can benefit in the same way.
Tip 5: Tell us what you've learned
The most important skill you can have is the ability to adapt quickly. Tell us what you've learned. What were you wrong about? What's your unfair advantage? Describe what you have done since the launch of your start-up, and what you have learned about the industry and entrepreneurship in general. Show us that you have grown as an entrepreneur, and explain to us why you are ready for funding.
Tip 6:Tell us your vision (why you are doing this?) and how you'll grow
Where are your customers? How will you reach them? Tell us what you've done. Unscalable growth is fine (and reflects hustle), but ultimately we'll need to see a path to scalability. Explain to us how you intend to grow, how you will market your product and sell it, how you will target new markets and expand your customer base, and how you will innovate and further develop your product. You need to convey a realistic long-term plan to make your business credible.
Tip 7: Make sure we understand your traction
You must be able to prove that your start-up is growing and has made significant progress so far. By providing factual growth evidence such as sales records, you are reducing the risk that comes with the investment, improving your chances of getting into PME. Traction can also be proved by the amount of active users, or the amount of views on your website. As we cannot simply fund ideas, you must be able to show that your business has already attracted customers and that your product can sell.
I hope this is helpful. We're grateful for all the amazing companies we received applications from. Application is open NOW, so apply here. And good luck!

Email This Post